OUR STORY
Advanced Custom Software (ACS) is a Bellevue, Washington company that was founded in 1993 by a group of skilled software professionals to specialize in IT consulting and software application development utilizing core Microsoft tools and technologies. Today, after 25 years in business, ACS continues to design and develop new software applications, enhance and maintain legacy systems, write technical documentation, author user help systems, and assist with information technology and project management needs.
Eric Evans, President - After graduating from Yale University in 1983 with a computer science degree, Eric was recruited straight out of college as one of the first 100 employees at Microsoft where he spent seven years as a software engineer in the Operating Systems Division ending up as a senior manager of 30 developers on crucial DOS and OS2 teams. After leaving Microsoft to pursue independent software consulting work, Eric met Steve Cummings in 1992, discovered a shared interest in speeding up slow running database applications, and co-founded ACS in 1993 to develop custom go-fast database technologies and solutions. For the last 25 years at ACS, Eric has worked as a project manager, systems analyst/designer, and senior developer/programmer on numerous web, windows, and Microsoft Office applications for a variety of industries including the publishing, government, non-profit, and political sectors.
We have experience working with numerous platforms and applications, as well as with small and large networks. No project is too small or company too large for us when it comes to creating IT solutions and providing IT support. We have proven expertise in all these areas. What we don't know, we can quickly learn. We have done it before so we can do it for you.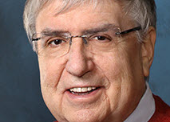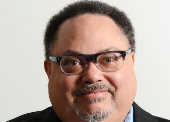 Steve Cummings, CTO - A 40 year veteran of the software business, Steve Cummings brings to ACS deep experience in project management, system design, database development, web site creation, technical documentation and programming in over a dozen languages. Steve's resume includes work on systems ranging from accounting, e-commerce, and point-of-sale to office automation and terabyte voter information databases. Steve is also a recognized expert in speeding up SQL databases, parsing complex data sets, improving web page user experiences, enhancing Microsoft Office applications, authoring user help systems and managing software projects on time and under budget.
Kenneth Evans, Team Leader - With over 25 years of experience in the software, telecommunications, and geographic information systems fields, Ken now heads up various ACS project teams. A graduate of Bellevue College with a major in Application Development, Ken's career includes work as an Engineer Associate for AT&T, as a LiDAR Analyst on digital maps for several companies in the GIS space, and as a Software Development Engineer in the Test Division at Microsoft where he worked for 10 years on critical testing of Windows NT and Exchange features. With long experience and strong skills in Windows, MS SQL and .NET development, Ken also brings expertise to ACS on projects requiring JavaScript, Bootstrap and other mobile development tools.